FastTT carbon aero bars are designed with a single purpose.
An integrated carbon aero bar system optimised for speed, control and comfort. Designed for athletes that take their Triathlon, TT and Track seriously.
Our carbon Tri Aero Bars are perfect for all triathlons including Ironman® and World Triathlon 'draft illegal' events. Suitable for most Tri bikes, including the latest models with mono riser mounting systems.
Our UCI legal TT Aero Bars provide an ergonomically optimised fit to ensure maximum aerodynamic efficiency and minimal drag. This also improves stability and aero efficiency in cross winds.
Improve your track performance with our UCI legal carbon Track Pursuit Aero Bars. Our ergonomically designed Finger Hooks are supplied with these bars to give you optimum grip, control and acceleration in kilo and pursuit events.
FastTT products are being used in 37 countries around the world
FastTT aero bars will fit most Tri and TT bikes
FastTT Aero Bars will bolt directly onto all bikes that are fitted with bolted-on elbow cups, including mono-riser and twin-post systems. In fact they will fit almost every bike!
Need help selecting the right products?
Need help selecting the correct products for your bike? Our Product Selection Guide has all the information you need!
Unlimited setup options... almost
Our aero bars are not pre-drilled. They have a large flat mounting base area that enables you to position them in a wide range of placements to fit your exact setup. With extensive left/right, forward/back, inwards/outwards options you're not restricted to a pre-drilled setup that may not suit you. The visual below shows just how versatile FastTT Aero Bars are!
Plus, our range of mounting accessories let you adjust height and angle as much as you want.
Common questions we get asked...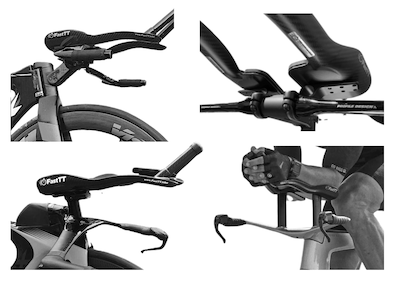 Do FastTT aero bars fit all Tri and TT bikes?
Our fitment system is extremely versatile and FastTT Aero Bars will bolt directly onto all bikes that have bolted-on elbow cups, including mono risers, twin post and standard road bars.
A number of mounting accessories are available for you to fine-tune your setup. If you're unsure please email us - speed@fastTT.bike
Do the bars have pre-drilled mounting holes?
Our bars are NOT supplied with pre-drilled bolt holes. Pre-drilled holes can severely limit your setup options. Drilling the holes is easy and the FastTT mounting system allows you to position your new bars exactly to suit your personal fitment and position.
Click here to watch a short video overview of the FastTT aero bar installation procedure.
How adjustable are FastTT aero bars?
FastTT aero bars are highly adjustable and our mounting system enable extensive left/right, forward/back and inwards/outwards setup options so you can find your ideal setup.
By not restricting you to a matrix of pre-drilled holes you have the flexibility to set up your FastTT aero bars exactly how you want them on your bike. No compromising!
Have FastTT bars been tested for strength?
Our carbon aero bars are manufactured to the highest international standards and exceed the ISO-4210 safety and strength standard.
In addition to extensive road testing, our bars have also been extensively tested in an ISO certified test laboratory in Germany to ensure that all FastTT aero bars are super strong and safe.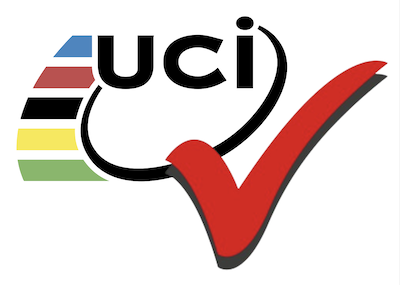 Are FastTT aero bars UCI legal for 2023?
Our TT and Track Pursuit bars meet all current 2023 UCI technical regulation requirements, and have been tested and certified to the ISO-4210 standard.
Our Tri aero bars are NOT UCI legal, but they are manufactured to the same high standards.
How do you install FastTT aero bars?
Installation is quite simple and we have detailed installation guides for all aero bar models. Click here to watch a short video overview of the installation procedure.
We do recommend that you have a mechanic or fitter with Tri and TT bike experience install your bars.
What shifter systems will the bars work with?
Our Tri and TT bars are fully compatible with all electronic and manual shifter systems, including Shimano, SRAM and Campagnolo electronic shifters.
They are also compatible with manual shifters, but manual option is only available as a special order.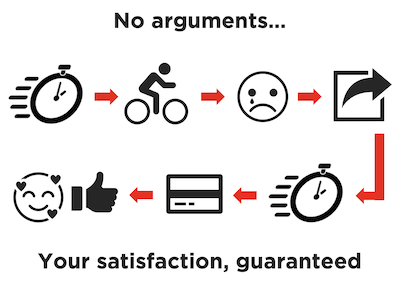 What is a 'no-argument' aero bar return guarantee?
If you order our aero bars and they don't fit your bike, or you change your mind, you can return them to us for a no arguments refund (less our restocking fee).
They must be returned to us in the original packaging, have no damage, and no holes drilled.
"The bars are really great. I was able to set them up exactly the way I was after. Being able to customise the length and width, plus the wide range of options for adjusting tilt angle and height is fantastic."
Jared Hamilton
Triathlete, Australia