Rated the Best Aerobar in the World by Slowtwitch.com Magazine.
Our integrated carbon aero bar system is optimised for speed, control and comfort. A game-changing product for competitive triathletes, time-trialists and track riders, they allow you to adopt a more aerodynamic and relaxed position on the bike, reducing drag and improving speed and performance. Independent aero testing showed a saving of 11-16watts over standard cups and extension poles at 43kph-50kph.
Our carbon Tri Aero Bars are perfect for all 'draft illegal' triathlons including Ironman®. Suitable for most Tri bikes, including the latest models with mono riser mounting systems.
Our UCI legal TT Aero Bars provide an ergonomically optimised fit to ensure maximum aerodynamic efficiency and minimal drag. This also improves stability and aero efficiency in cross winds. Read more...
FastTT products are being used in over 50 countries around the world
FastTT aero bars will bolt directly onto most Tri and TT bikes.
Our universal bolt & ride mounting system enables easy installation of our aero bars to virtually any bike model, including mono-risers, twin-post systems, and bolt-on wing brackets.
Comprehensive range of mounting accessories and adapters
Our extensive range of mounting accessories and adapters covers a very wide variety of bike brands and models. New items are being added all the time, so please keep an eye out for them.
Need help selecting the right products?
Need help selecting the correct products for your bike? Our Product Selection Guide has all the information you need!
Common questions we get asked...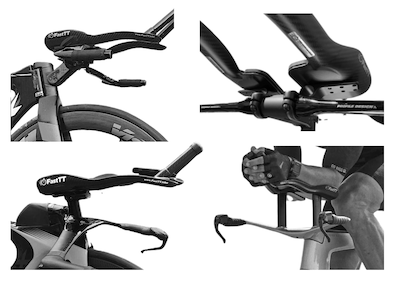 Do FastTT aero bars fit all Tri and TT bikes?
Our fitment system is extremely versatile and FastTT Aero Bars will bolt directly onto all bikes that have bolted-on elbow cups, including mono risers, twin post and standard road bars.
A number of mounting accessories are available for you to fine-tune your setup. If you're unsure please email us - speed@fastTT.bike
How adjustable are FastTT aero bars?
FastTT aero bars are highly adjustable and our universal bolt & ride mounting system enables extensive left/right, forward/back and inwards/outwards setup options so you can find your ideal setup.
The flexibility of our mounting system allows you to set up your FastTT aero bars exactly how you want them on your bike.
Have FastTT bars been tested for strength?
Our carbon aero bars are manufactured to the highest international standards and exceed the ISO-4210 safety and strength standard.
In addition to extensive road testing, our bars have also been extensively tested in an ISO certified test laboratory in Germany to ensure that all FastTT aero bars are super strong and safe.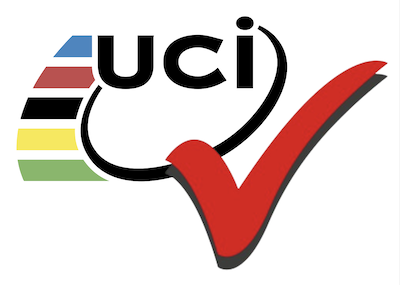 Are FastTT aero bars UCI legal for 2023?
Our TT and Track Pursuit bars meet all current 2023 UCI technical regulation requirements, and have been tested and certified to the ISO-4210 standard.
Our Tri aero bars are NOT UCI legal, but they are manufactured to the same high standards.
What shifter systems will the bars work with?
Our Tri and TT bars are fully compatible with all electronic and manual shifter systems, including Shimano, SRAM and Campagnolo electronic shifters.
They are also compatible with manual shifters, but manual option is only available as a special order.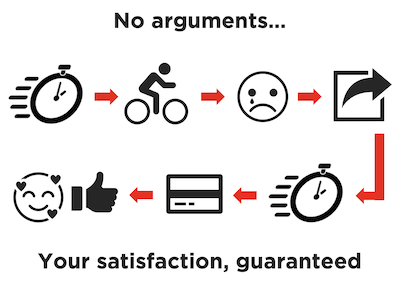 What is a 'no-argument' aero bar return guarantee?
If you order our aero bars and they don't fit your bike, or you change your mind, you can return them to us for a no arguments refund (less our restocking fee).
They must be returned to us in the original packaging and have no damage within 21 days of original receipt.
FastTT aero bars are a must-have for any serious triathlete or time trialist looking to take their performance to the next level. Whether you're competing in a championship event, a local race or trying to set a personal record, FastTT aero bars will help you ride faster, more comfortably, and more efficiently than ever before. Read more...
"FastTT Is the best aerobar you've never heard of. This bar is flat out comfortable. It's the very best."
Dan Empfield
Slowtwitch.com